Nicki Minaj tends to stay in the background when her man Meek Mill beefs.
She didn't get overly involved in his notorious battle with Drake, even though many people thought they were really fighting over her.
And she hasn't officially weighed in on the Game-Meek feud which has expanded into a Meek-Beanie Sigel battle.
She did, however, post this heavily subliminal message last night.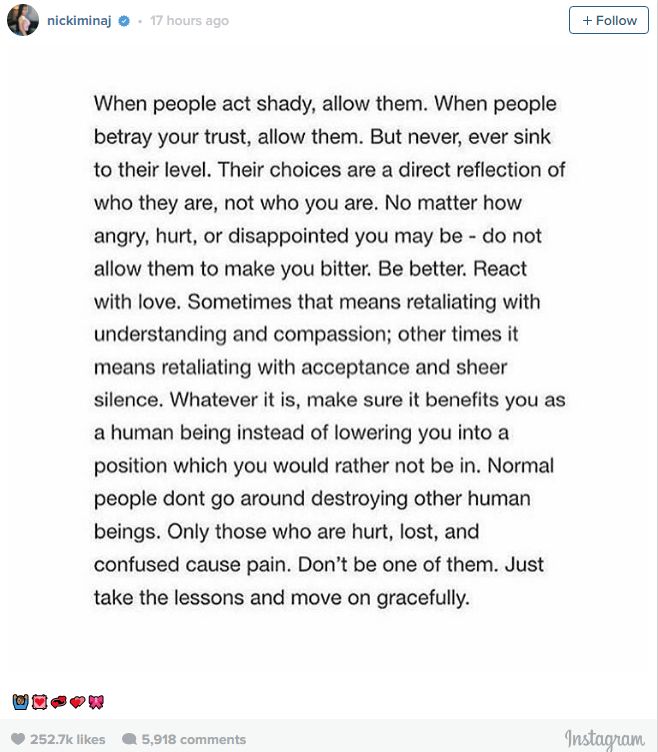 It seems like she could be talking about a certain Compton rapper who just won't quit with his attacks on Meek, while advising Mill to stay above the fray.
What do you think of Nicki's words?
Update: Nicki says her words have nothing to do with Meek's very high profile beefs:
This was a repost. Not my words & nthn to do w/no damn beef This is a life quote... Elevate your minds. pic.twitter.com/rA6eh3hOSF

— NICKI MINAJ (@NICKIMINAJ) September 30, 2016
Discuss