Logic is going on the road to promote his smash hit album Everybody.
His 29 date tour of the same name begins July 7th in Salt Lake City and ends August 26th in Toronto.
Joey Bada$$ and Big Lenbo will open. Check out all the dates.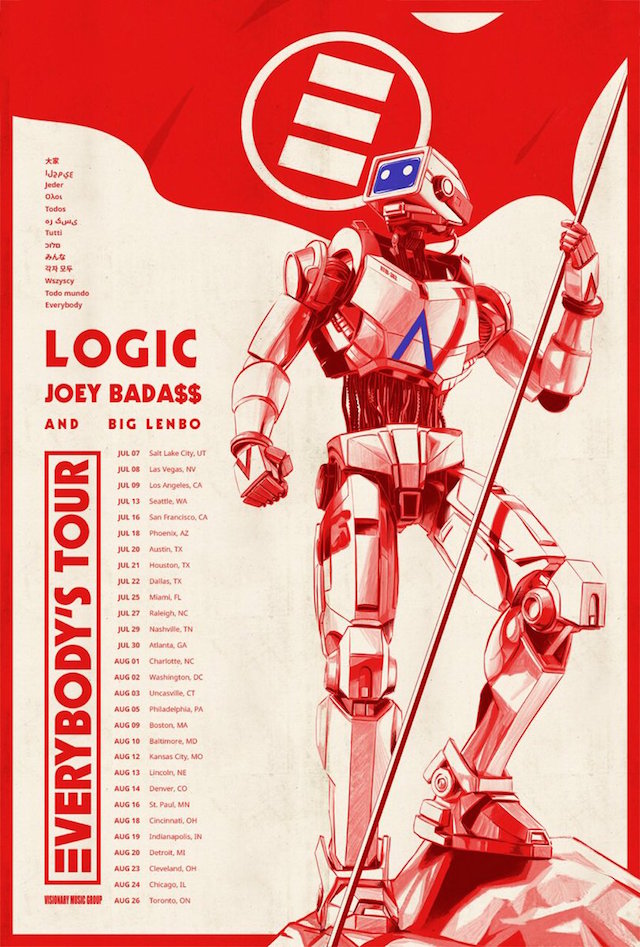 A couple of years ago, there might be some debate over who is opening a tour which features Logic and Joey Bada$$.
However, last month Joey's sophomore album All Amerikkan Badass only did 51K first week. Contrast that to the 250K plus Everybody is expected to put up this week and the slotting is a no brainer.
Ist this a tour you would have an interest in?
Discuss