Freddie Gibbs is preparing to drop his new project Fetti, which is in collaboration with Curren$y & Alchemist. The release date is set for 10/31, Halloween.
When he promoted the project on IG, fans started to ask about other possible collaborations in the comments, specifically Lloyd Banks & Dave East.
One user commented, "idk but I swear if Freddie did a track with loyd banks or east it would be top 5 hardest song."

Gibbs was quick to respond, "well both them niggaz turned down the feature when I inquired so I assume they don't want it."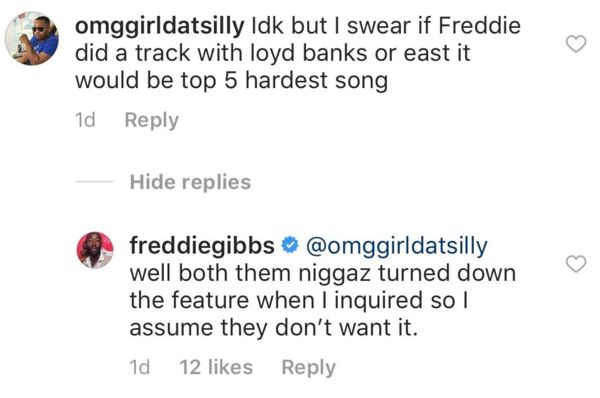 Why do you think Lloyd Banks & Dave East turned Gibbs down? Could it have something to do with Gibbs' beef with old label mate, Jeezy?
Discuss