A random list of the 50 greatest rappers of all time has been the talk of social media this week.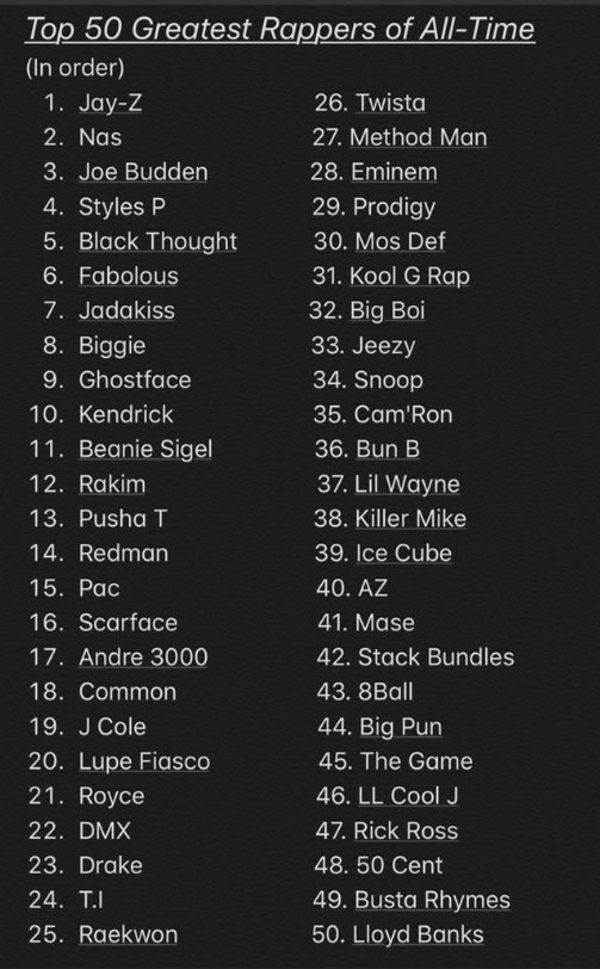 What fascinates people most about the list is that somebody took the time to name 50 rappers in order, yet managed to destroy their credibility by putting early-retirement one-hit-wonder Joe Budden third.
Lloyd Banks came 50th on the list, two spots below his G-Unit-brother 50 Cent
Here's how Banks reacted.
Last tho? I'm trash 😂

— Lloydbanks (@Lloydbanks) August 5, 2019
Of course, there have been many, many more than 50 rappers, so there's nothing wrong with being 50th. If Joe Budden wasn't third it might have actually meant something.
Where would you rank Banks?
Discuss