After a video surfaced of Atlanta rapper Thouxanbanfauni getting handled by Lil Yachty's security, the two rappers went at it on Twitter.
In the clip, it looks like Fauni tried to approach Boat, and that's when he was pushed away and knocked to the floor.
Fauni jumped on Twitter and told Yachty that he wanted to fight him without security around, which started the long back-and-forth. Yachty was also accused of setting up the "Throwed" rapper, which is something he denied.
In addition, Fauni told Boat to stop acting tough while hiding behind his team for protection. Where this beef will go from here is unknown.
Update: Another Atlanta rapper Slimesito says he was the one who took Fauni's chain, and that Yachty had nothing to do with it: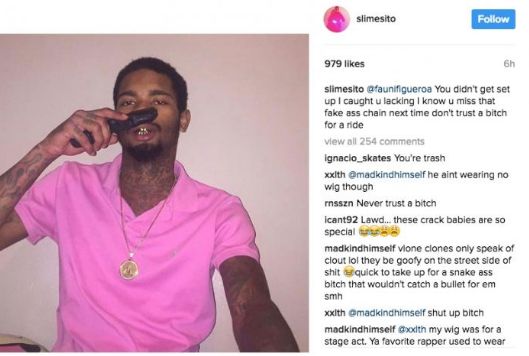 Discuss