Yazz Theestallion, a cut-rate Meg knock-off, got stranded in Atlanta this All-Star weekend after flying one-way down from Philly.
Yazz only brought $400 down south because she thought she would be getting her unemployment check between the time she left Philly and the time she would head back.
That didn't happen, and Yazz was forced to start a GoFundMe to get back home. It was quickly canceled.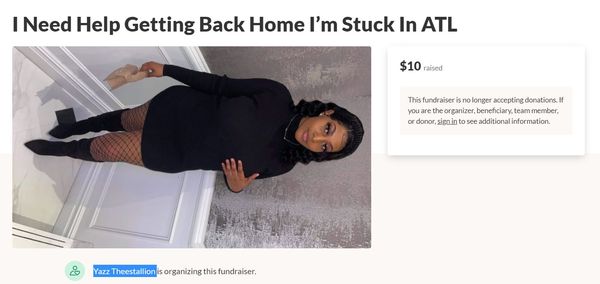 The whole thing almost sounds made up, but Atlanta rapper Lil Yachty is buying the sad tale enough to rip Yazz for it.
"Why did you go? You should've stayed home. If anybody wants to help this broke girl, they shouldn't because you should've stayed home. YOU SHOULD HAVE STAYED HOME," Boat said.
Yeah, she probably should have.
Discuss