Lil Wayne and Blink-182 just launched the second leg of their summer co-headlining tour.
It's already been hit with an issue that plagued the first leg: Lil Wayne not showing up.
Weezy bailed on their show in Irvine, California last night at the last minute, disappointing fans who paid to see him.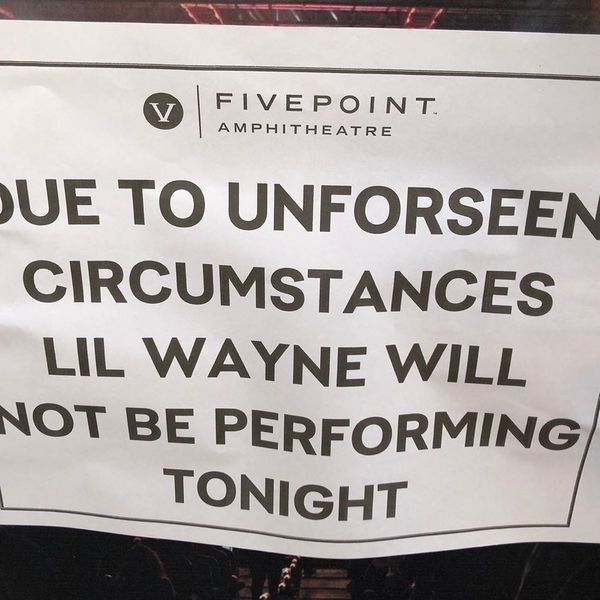 It's the third time he's last-minute bailed on the tour. According to The Blast, there is a pattern: Wayne ditches shows in venues that guarantee lower attendance than the regular stadium and arenas they've been playing.
Which is a little odd, since Wayne is usually comfortable playing club dates. So maybe it's something else. Wayne's claiming plane issues.
Due to issues with the plane I'm sorry to say I won't be able to make the show in Irvine tonight. Portland I'll see you Friday ~ Tune 🤙🏾

— Lil Wayne WEEZY F (@LilTunechi) August 28, 2019
Discuss