No wonder Lil Wayne has no time to listen to other rap and finish songs, he's too busy throwing Halloween parties.
On October 25th, Lil Wayne hosted a Halloween party at LIV nightclub in Miami and it featured his entire entourage. In attendance were Gudda Gudda, Marley G, HoodyBaby, Mack Maine, Euro, DJ Ross One, DJ E-Feezy, and DJ Stevie J.
While at the Halloween party, Weezy was pictured with a few new tattoos on his face.
One of the tattoos looks like "BOB," which could reference Uncle Bob (the cop who saved his life) and the second tattoo looks like a map of Africa.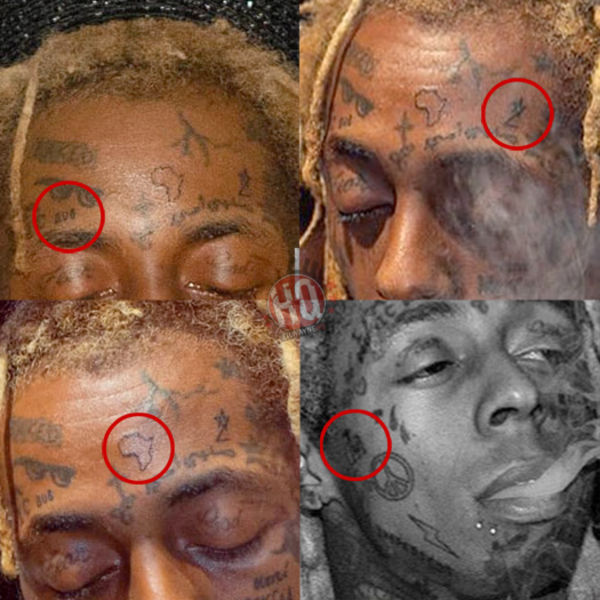 Pics via Robert Diaz and Varsity Lifestyle Group!
Are you digging Weezy's new ink?
Discuss