Lil Wayne won't be playing SummerFall in the Caribbean island of Curacao tonight.
But why he pulled out of the mega-concert which also features Rick Ross, Meek Mill, Fat Joe, Yo Gotti and French Montana is unclear.
Wayne's people are saying it's because of breach of contract, but the concert's promoters dispute this.
"Contrary to recent reports, Color Events met all contractual obligations for Lil Wayne to perform at the SummerFall concert tonight," reads their official statement. "We are still investigating the reason for the last-minute cancellation and have nothing further to comment on except that although we are disappointed Lil Wayne will not be performing, we excited about the lineup of artists who will be performing tonight."
Unofficially, the folks putting on the event tell TMZ that they believe Weezy is a no show because he had another seizure Friday night.

Wayne has been plagued by seizures for years, and reportedly suffered three more this summer.

In 2013, he revealed that he was an epileptic and that was why he'd been having seizures. Others have speculated that his drug use contributes to his condition.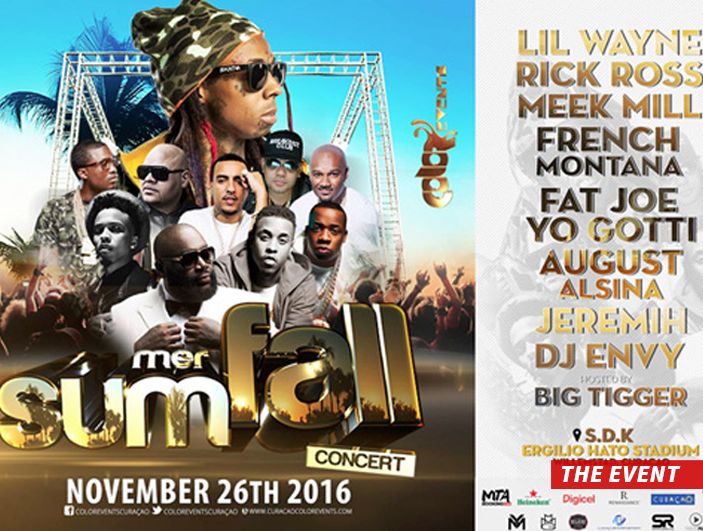 Discuss