Lil Wayne and Birdman spent all of 2015 beefing.
But they were photographed partying together at Drake's New Years Eve show, and it looks like they are going to try to spend 2016 making up.
TMZ reports that Young Money President Mack Maine arranged a conference call between "father and son" two hours before the Drake show.
During the conversation they spoke about Wayne's lawsuit, which alleges Cash Money owes him millions. Whatever was said didn't prevent them from ringing in the New Year together, and TMZ's sources reveal that the two want to work to bury the hatchet.
However, the sources did add that Wayne will not dismiss his lawsuit until he has a formal agreement from the notoriously slippery Baby.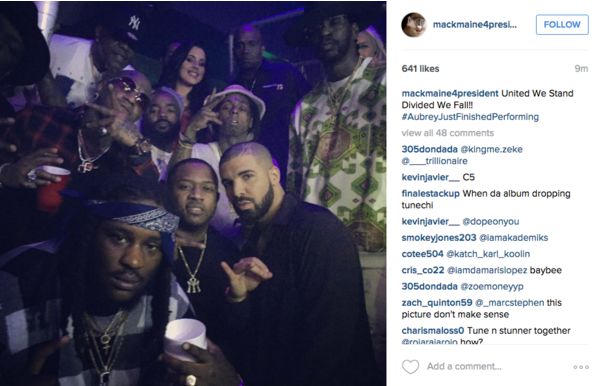 Discuss