Lil Wayne and Birdman have been suing and countersuing each other over Drake's royalties for some time.
It looks like the legal haggling is over.
The Blast is reporting that Lil Wayne's holding company Aspire Music Group has dropped their lawsuit against Cash Money Records, Birdman and Universal Music. As such, Birdman and Cash Money Records have dropped their claims against Aspire.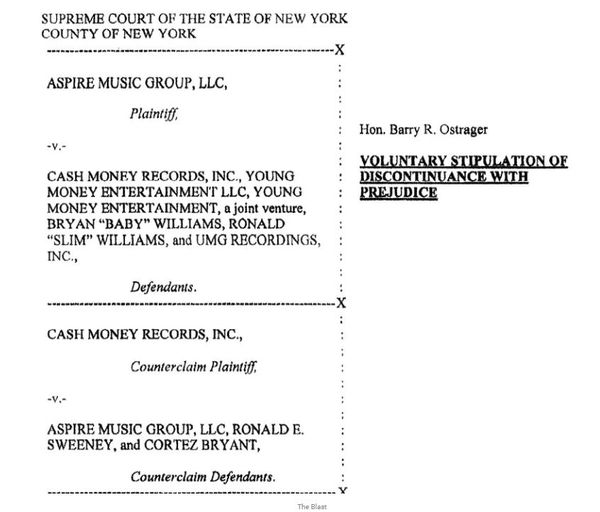 Financial terms of the deal were not disclosed. The deal was initially structured so that Aspire got 1/3 of the profits from Drizzy's first six albums with the other 2/3's going to Cash Money/Young Money.
Discuss