Either Lil Uzi Vert has lost control of his Instagram account because he left his codes on a brothel bathroom wall, or he's faking a hack for promo.
Dude like 20 people has to have Uzi Instagram.He wrote his login name password and iCloud in a tiny bathroom at a massage room/Brothel. I wanna @ myself so bad dude but I don't want anybody to know I attend that type of activity," wrote the shy brothel customer.
Nicki Minaj also may have been at the brothel, because she (or somebody) posted (and quickly deleted) this:
What do you think is going on here?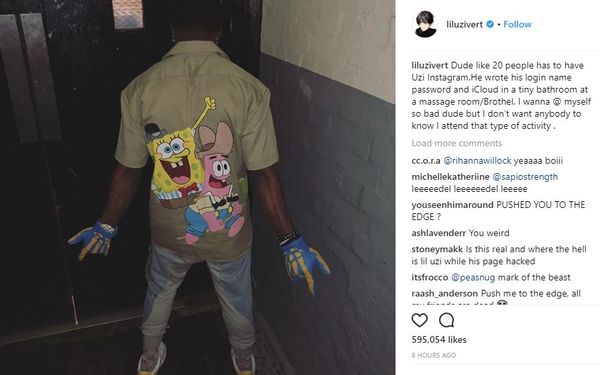 Discuss