Lil Uzi Vert may have not eaten enough turkey and stuffing on Thanksgiving.
Yesterday, the Philly rapper went absolutely nuts on his old friends DJ Drama and Don Cannon, calling them "broke" and a "snake."
Well, Uzi wasn't done going nuts, as he turned his attention to Working On Dying producer Forza for supposedly stealing music and leaking music.
In a now-deleted tweet, Uzi posted a video of Forza sleeping in a hotel suite bed and threatened to make him sleep outside.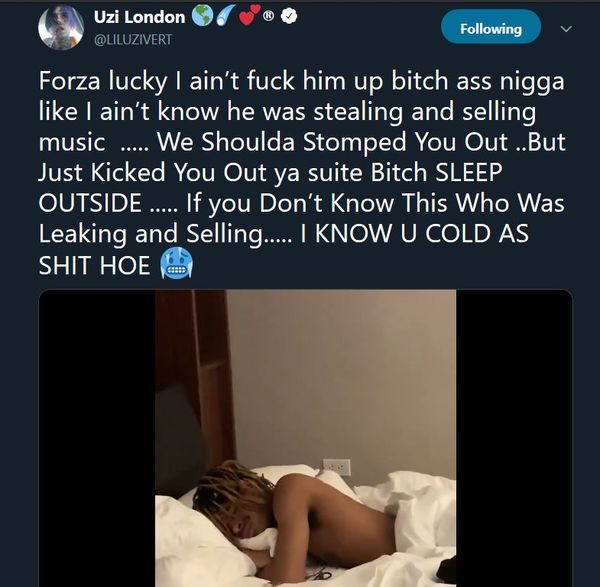 Discuss