For the second time in two weeks, Lil Tjay has been arrested on gun charges in New York City.
We don't know the circumstances of the arrest, but we do know it happened today in The Bronx.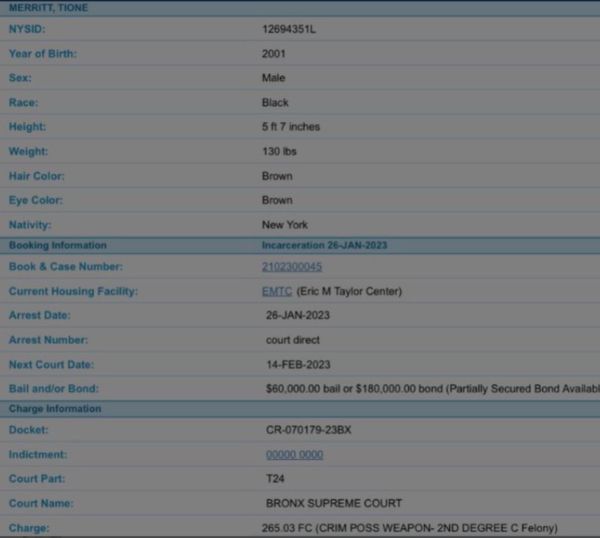 He's currently locked up in the Eric M Taylor Center on 2nd Degree Criminal Possession of a Weapon and his bail is set at 60K.
He's due back in court on February 14.
Tjay was previously arrested for gun possession on January 16 on his way to a video shoot with Ice Spice.
We can understand why Lil Tjay carries a gun.
He was shot seven times outside of an Edgewater, New Jersey Chipolte in June.
But New York's no joke when it comes to the gun crimes. So he probably should have found himself a weed carrier to also carry his firearm.
Discuss