Yesterday, Lil Durk jumped on social media and claimed Tekashi 6ix9ine's people offered him $3 million to troll with him.
"That b*tch ass n*gga's label call me. Somebody from his camp. I ain't gonna say his label. Somebody from his camp called somebody from my camp talking 'bout they'll give me $3M to keep trolling with this n*gga," Durk claimed.
It sounded pretty made up. Especially the three million part. But since he was trolling the master troll by making that up, we were here for it.
Now Lil Tjay is claiming the same 6ix9ine reps offered him money to beef with 6ix9ine.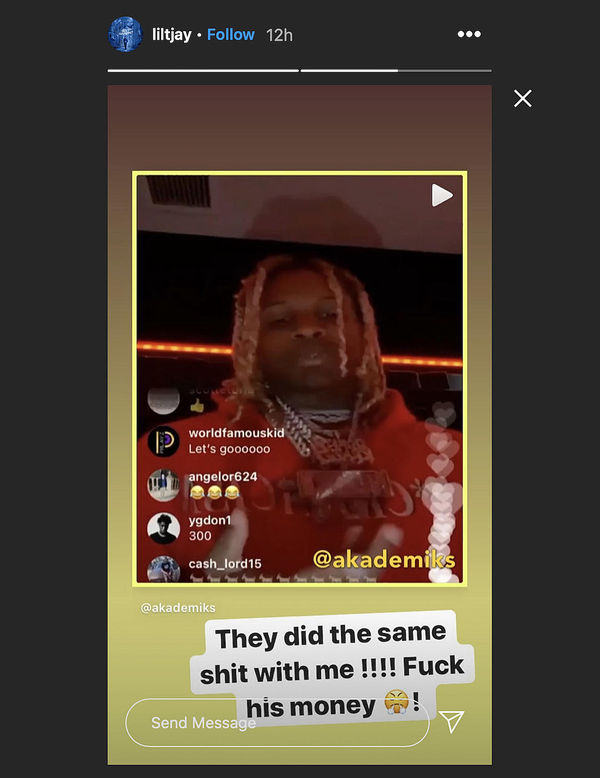 "They did the same sh*t with me!!!! F*ck his money," Tjay typed.
Tjay and 6ix9ine have beefed in the past. So if Tjay didn't take any money, he was giving it away for free.



Discuss