It's easy to forget that Lil Reese is actually a rapper and not a character Tekashi 6ix9ine created so he could beef with.
But he is and has been for some time.
Nine years ago, Kanye West left Reese off the remix of the Chief Keef/Young Chop/Reese track "I Don't Like."
When Reese was reminded of that, he said F Ye.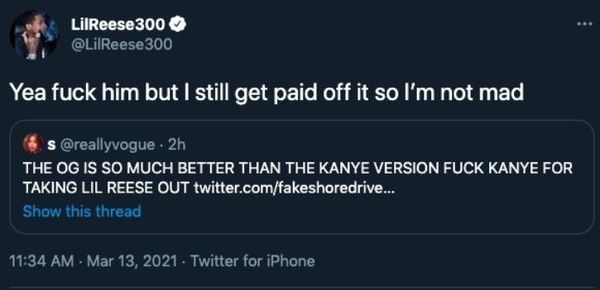 "Yeah f**k him but I still get paid off it so I'm not mad," Reese said.
What do you think would happen if Kanye and Reese crossed paths in their hometown of Chicago?
Discuss