Lil Pump is 17 years old and has an $8 million record deal.
But that doesn't mean he's on top of the world.
In fact, Pump has been feeling down in the dumps and just issued this cry for help on Instagram.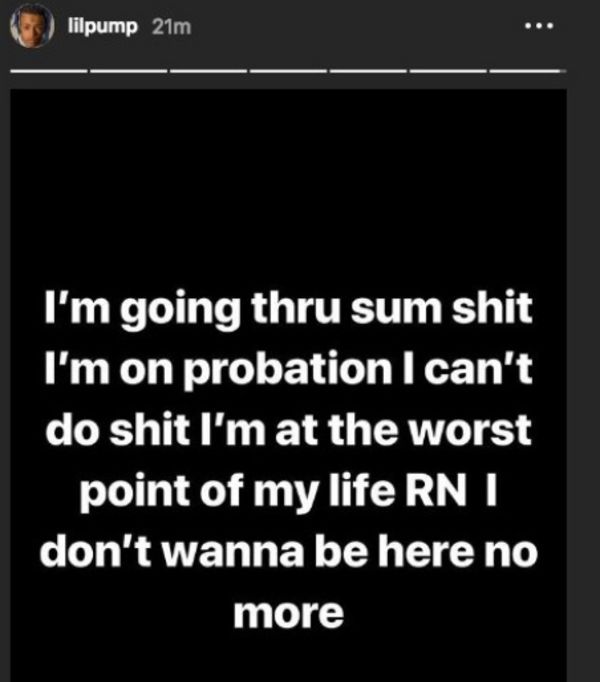 I'm going thru sum shit I'm on probation I can't do shit I'm at the worst point of my life RN I don't wanna be here no more," Pump posted and deleted.
Yesterday, Pump had a pretty emotional reaction to a video of a guy in Russia stomping on an XXXtentacion memorial.
We hope he gets the help he needs.
Discuss