Sada Baby tested fate when he said he wished Satan's sidepiece Lil Nas X was on life support, not rap legend and dog person DMX.
"Lord we said Nas X, not DMX," Sada syped on social.
LNX has responded to Sada's DMX's wishes, and he went a lot softer on him than his horned sugar daddy might.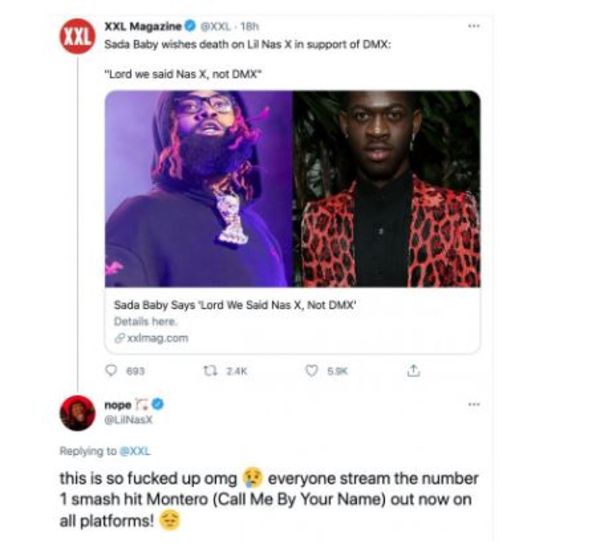 "This is so f*cked up omg," Lil Nas X typed in response to an article about Sada's insult. "Everyone stream the number 1 smash hit Montero (Call Me By Your Name) out now on all platforms!"
X's relentless promo seems to be working, as "Montero" remains number 1.
Discuss