Lil Meech was arrested this week for Grand Theft after Miami's Haimov Jewelers said he didn't fully pay for a $250,000 Richard Mille.
It was actually part of a pyramid scam that Meech attempted.
He got the Mille from Haimov by putting an 80K platinum Rolex up as a down payment. Then he never paid the 200K balance, and instead tried to use the Mille as a downpayment to get another Mille from a different store.
The depth of his scheme may be the why Haimov went to the cops, rather than just handling it as a delinquent account receivable.
Haimov released this statement.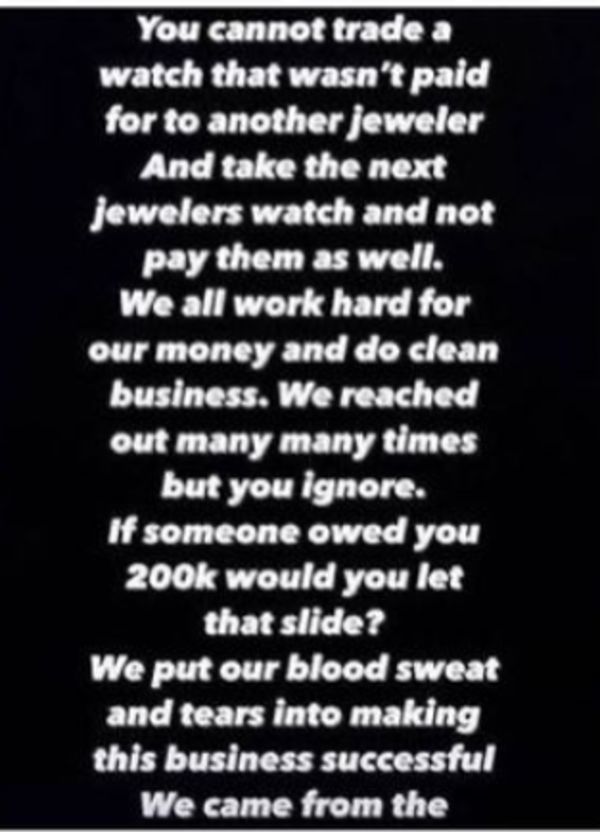 "You cannot trade a watch that wasn't paid for to another jeweler and take the next jewelers watch and not pay them as well. We all work hard for our money and do clean business. We reached out many many times buy you ignore. 200K would you let that slide," the typed.
Meech has made bail. He faces up to 60 years.
Discuss