Earlier this week, JAY-Z told a room in Clubhouse that he would never do a Verzuz because nobody can compete with him.
"No one can stand on that stage with me. No disrespect. Everyone's amazing. They've done what they done. It's not a chance in hell that anyone can stand on that stage with me for I don't know how long it is, one hour two hour." Hov explained. "You got to stand in front of the 'Grammy Family Freestyle' live? No one has ever even seen me perform that, you got to stand in front of that? That ain't never going to happen."
When Lil Jon saw an Instagram post containing that quote from Hov, he offered up someone who would not only stand with JAY but who would "smoke" him: Busta Rhymes.

"BUSTA WILL SMOKE JAY Z," Lil John commented.
Funk Flex disagreed.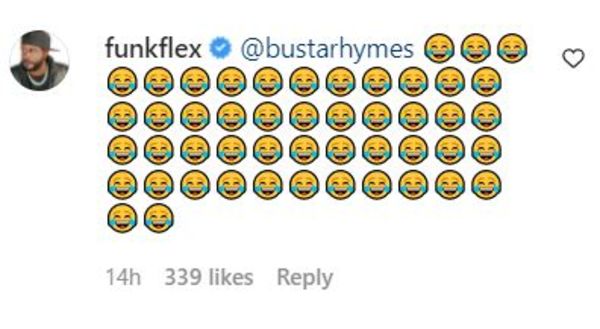 However, Fat Joe would probably agree.
"Fat Joe is scared to do Verzuz with Busta Rhymes and so is everybody else," Fat Joe said on IG Live earlier this year. "You got to understand, sometimes you ever notice. You seen boxers and they knock everybody out? People be scared to fight those boxers."

"Busta Rhymes is gonna out rap, out-perform anybody who goes up in a Verzuz with him. That's a fact. Yo, Busta Rhymes nobody wanna get in there with you, man."
Who do you think would win between George Westinghouse Career and Technical Education High School mates JAY-Z and Busta Rhymes.
Discuss