Late last year, Lil Fizz revealed on Love And Hip Hop that he was dating Apryl Jones, who is his B2K bandmate Oamarion's ex and baby mother.
Then Fizz decided to twist the knife and taunted Omarion on Instagram over the development.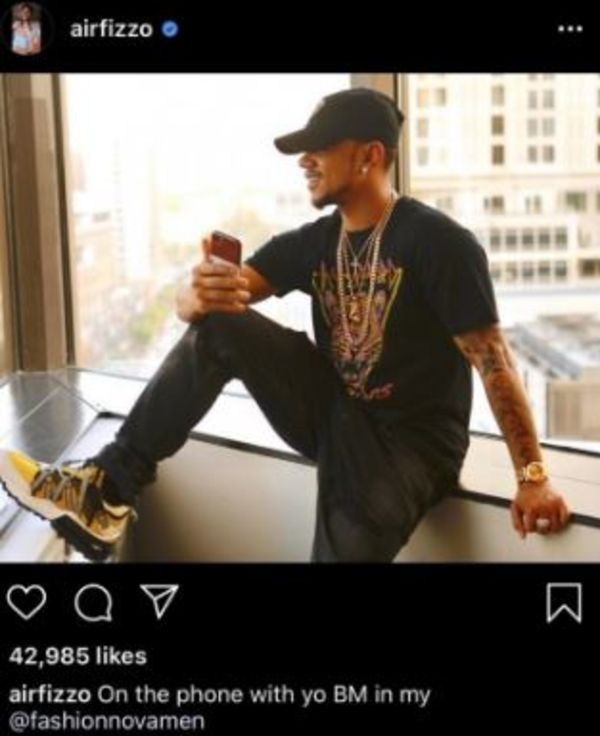 Twitter cringed at Fizz's classless and clueless move. Now the social media platform is laughing and laughing at word Fizz and Jones -- who got cheating on Fizz with rapper FBGBabyGoat -- have broken up.
fizz really lost a major bag for apryl for them to not even last lmaaaoooooo pic.twitter.com/n2PqladQvk

— the acrylic fem 🍒 (@thebaddiegalore) January 5, 2020
Apryl & Fizz Broke Up and Blocked One Another On Instagram pic.twitter.com/bPEsi5ZC0v

— La'Cienaga The Win'Nigga (@SpeakFactsShaq) January 6, 2020
According to Media Takeout Apryl Jones, ( BM of B2K's Omarion) & Lil Fizz, ( Omarion's B2K band member) have called it quits after making an ass out of themselves on national tv. They started dating after Apryl and… https://t.co/L5Qw0FSQvP

— Loose Lips Radio Media (@MediaLoose) January 6, 2020
Lil Fizz and Apryl Jones done broke up and blocked each other LMFAOOOOO karma works fast dont it 😂😂🤣🤣 pic.twitter.com/YdlteEyjbl

— ✨tori technocolor ✨ (@torimani_) January 6, 2020
We imagine Omarion, who excluded B2K from his latest tour, which he announced on Fizz's birthday, is also having a good chuckle.
Discuss