If it wasn't for Taylor Swift, country superstar Morgan Wallen would be the biggest artist in the land.
So he's a good friend to have and he happens to be Lil Durk's good friend.
Durk's Wallen featured Almost Healed track "Stand By Me" is currently darting up the charts.
But Durk wants more. He's now teasing a collab album with Wallen -- which would be a genre switch for Smurk.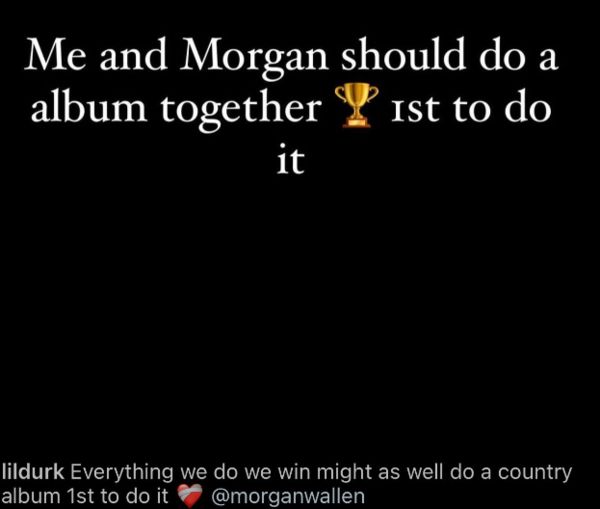 "Me and Morgan should do a album together 1st to do it," Durk typed. "Everything we do we win might as well do a country album 1st do it."
Aside from Durk's provoking of Soulja Boy, what do you think about that?
Discuss