Lil Durk spends a lot of time in Atlanta these days.
But he wants everyone to know he's still good in his old Chicago hood.
He posted this message on Instagram Live earlier this week.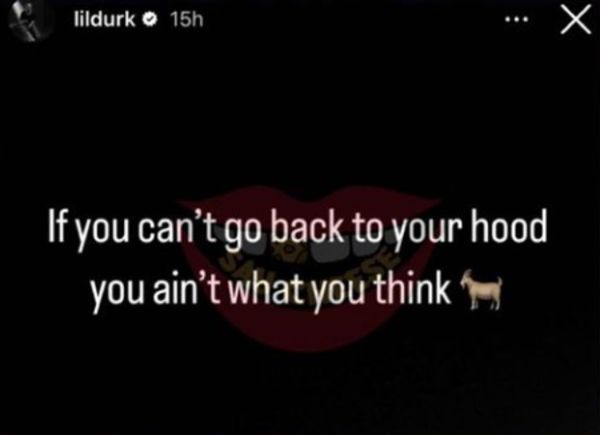 "If you can't go back to your hood you ain't what you think," Durk typed.
Durk's hood would by the notorious O-Block, where he and his late friend King Von made their bones. Durk actually claimed he was going to buy O-Block last year, but that never materialized.
Do you think Durk is directing that message at anyone in particular?
Discuss