Lil Durk got a hometown surprise at Lollapalooza in Chicago last month when a stage pyrotechnic exploded in his face during his set.
He was hospitalized after the incident and told his fans he would need to take some time off to heal.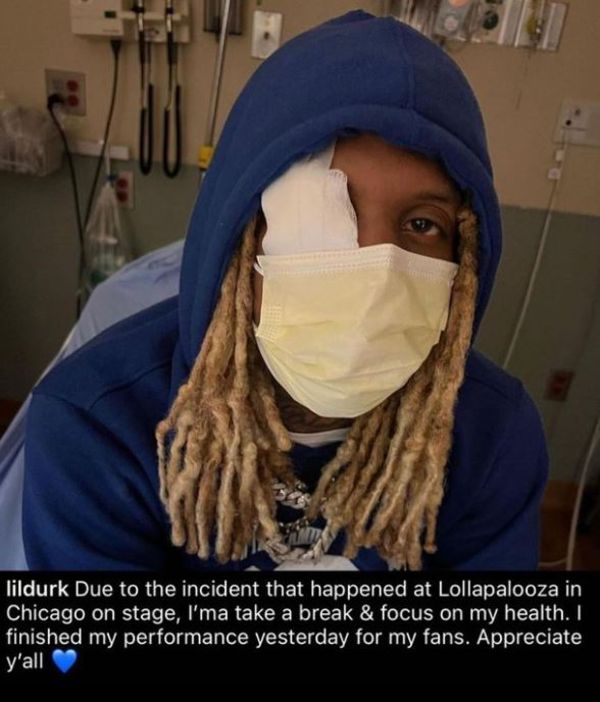 "Due to the incident that happened at Lollapalooza in Chicago on stage, I'ma teak a break & focus on my health," Durk typed." I finished my performance yesterday for my fans. Apprecialet y'all."
Yesterday, He was seen for the first time since the explosion in a video shot on DJ Khaled's tour bus. Khaled posted the video to hype up their new track "God Did."
"#GODDID #AUG26 Bless up the Great @lildurk THIS GOD DID ! My brother @lildurk KEEP GOING ," Khaled captioned.
Discuss