Lil Durk kicked off the New Year with a big sub pointed at the folks on his team.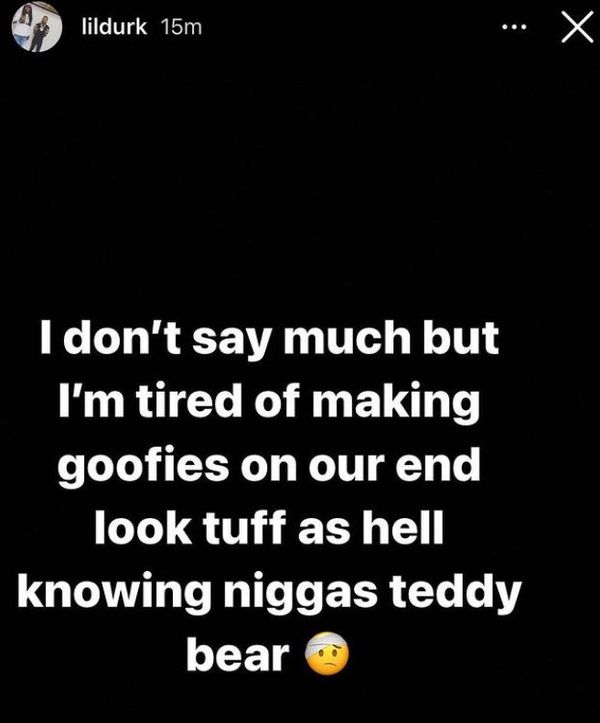 "I don't say much but I'm tired of making goodies on our end look tuff as hell knowing n*ggas teddy bear," Smurk typed.
Who do you think Durk is talking about? Some folks in the comments are claiming the sub is directed at OTF rapper Memo600.
As for Durk ... he talks a lot for a guy who says he doesn't talk much. But we guess it's all relative.
Discuss