HitsDailyDouble has suddenly shaved 100K off the opening week projections for Tekashi 6ix9ine's TatttleTales, taking it from a number one album to somewhat of a flop.
The word is, it had something to do with illicit bundling.
Tekashi 6ix9ine has spent much time trolling Lil Durk, Trippie Redd and Blueface in the past, and they all decided to dance on 6ix9ine's sudden sales grave.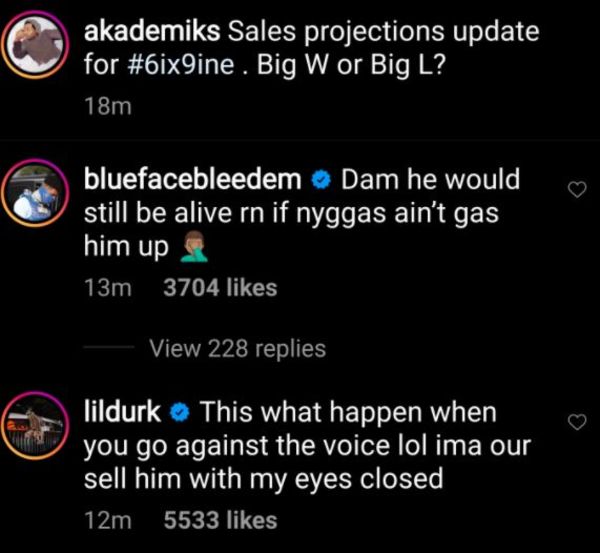 "This what happen when you go against the voice lol ima our sell him with my eyes closed," Durk said, referencing his own soon-to-drop album.
Blueface taunts were a bit more suspect, given that his debut album Find The Beat couldn't top 13K first week.
Trippie Redd kept it simple.
Discuss