Last week, Lil Durk said two things about Tekashi 6ix9ine.
First, he accused 6ix9ine's people of offering him $3 million for letting 6ix9ine troll him.
Second, he said he was done engaging with 6ix9ine.
Then, yesterday, he engaged with 6ix9ine.
"If anybody I love a rat idc who you is you cut and f*ck you," he typed on Twitter, subbing 6ix9ine.
Now folks are wondering if Durk took the money.
At this point Durk yu Accepted that 3 Mil Big dude

— Ejay Dinero Big Steppa (@SituationGangEJ) September 2, 2020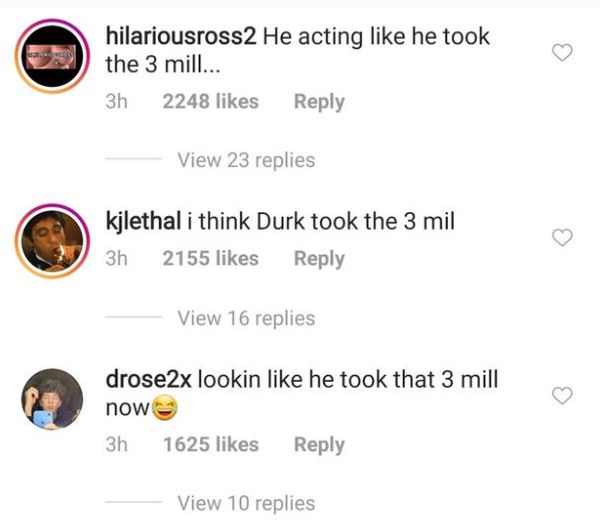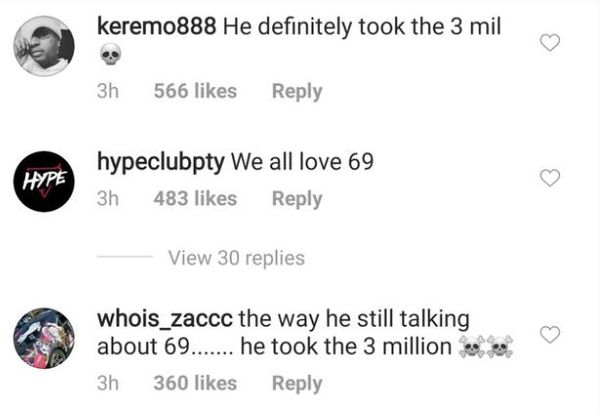 Did Durk take the money, and if he did do you think it was anything like $3 million?
Discuss