The collaboration project between Lil Baby and Lil Durk will be here sooner than later, according to what the My Turn rapper wrote on Instagram Stories.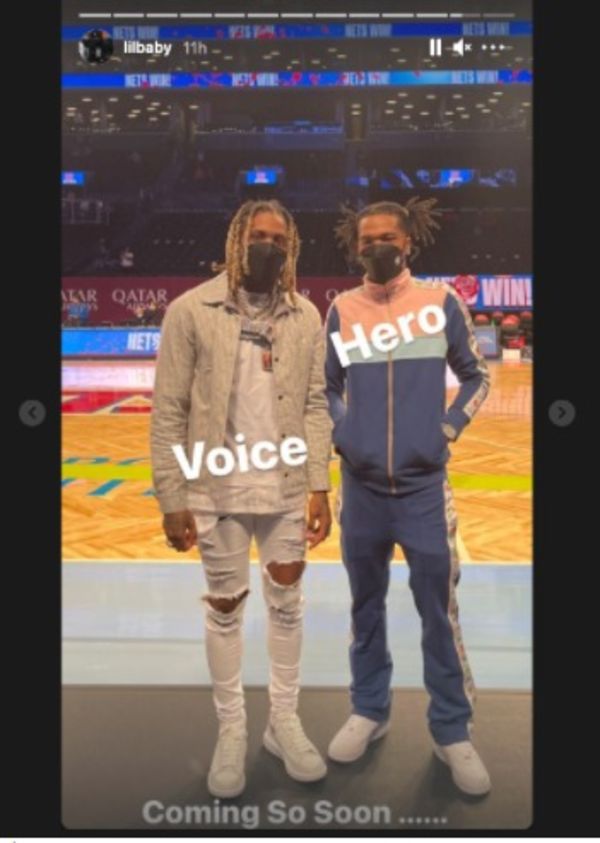 "Coming So Soon," typed Lil Baby over a photo of himself and Durk.
Both rappers attended the Brooklyn Nets, Houston Rockets game yesterday and flicked it up. By the way it looks, their album could be called The Voice and The Hero.
We first heard about the project when Lil Baby talked about it to MTV News last month, saying that he and Durk were locked in the studio every night to finish it.
Are you amped for this joint album?
Discuss