Big drip!
Two of Atlanta's fastest rising new-age stars come together for a collaborative project that has been in high demand.
Fresh off of two extremely successful releases: Lil Baby with "Harder Than Ever", and Gunna with "Drip Season 3", the duo decide to come together to solidify their expertise (or "drip" if you will).
Young Thug, Lil Wayne's "biggest fan" made an interesting comment via his Instagram story, about this highly anticipated project; comparing it to "The Carter Five":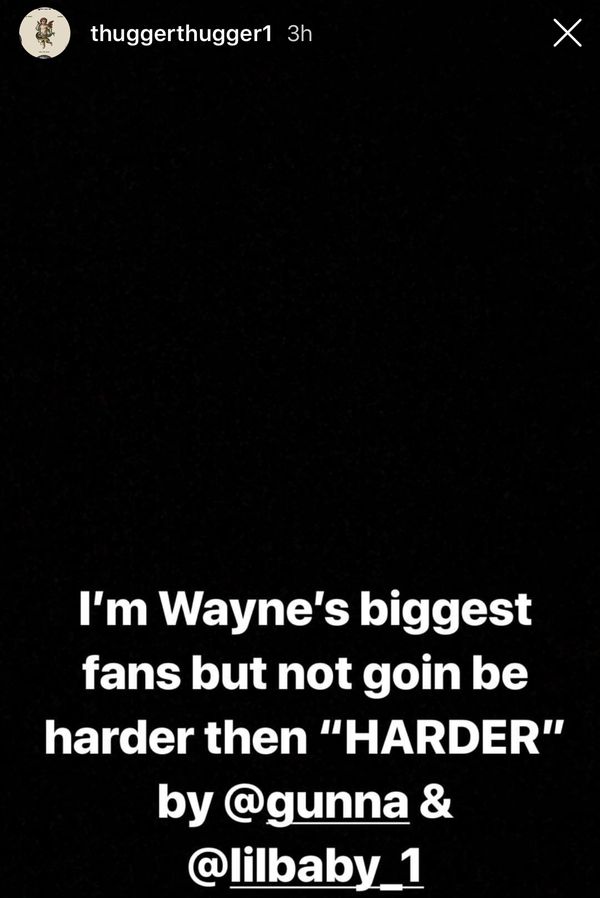 That's a pretty big statement...
It also led us to believe that the project would drop on the same day as C5. It's all good, though, because the thirteen-cut project featuring Drake, Young Thug, Lil Durk, and NAV is available now!
Discuss