For the past week, a wild rumor that Lil Baby's crew beat and stripped Offset has been popping up in all dark corners of the Internet.
The rumors were bolstered by reports that Offset had unfollowed Lil Baby on social.
Offset has been mum on it all, but Baby has finally weighed in.

"That's cappppppoo,"he commented on IG post forwarding the rumor.
He also dismissed the rumor as "fake news" on his IG Stories.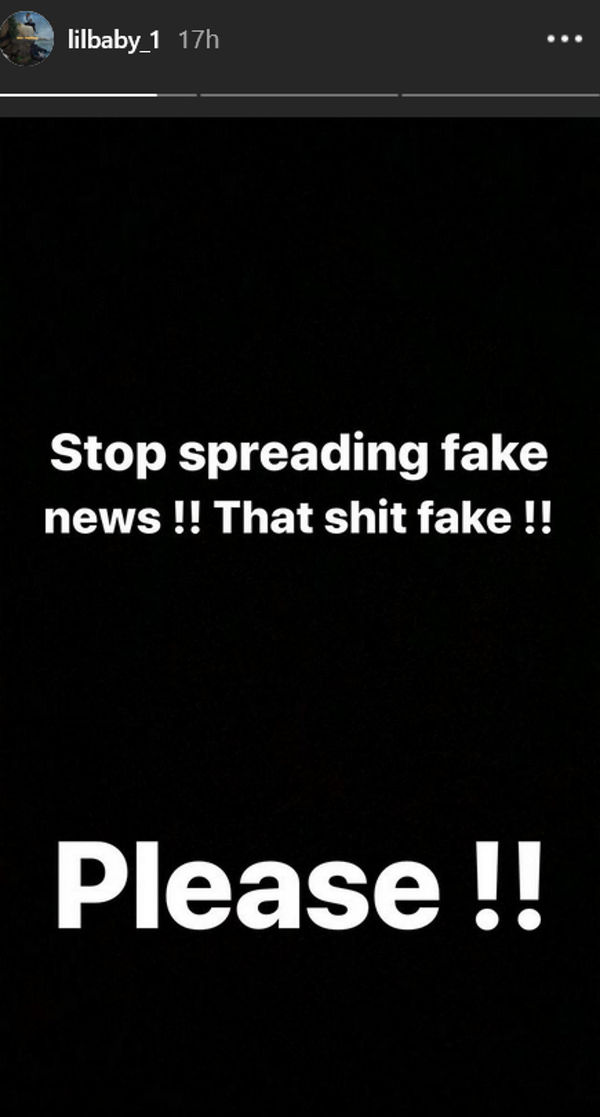 Discuss