Boosie Badazz's biopic My Struggle had its premiere this week.
So did 50 Cent's Black Mafia Family series.
Well the BMF premiere was full of rappers and celebrities like T.I., Young Thug, Gunna, Southside, daughter Reginae Carter, 2 Chainz, Flo Rida, G Herbo, and Angela Simmons
Boosie's premiere was not.
Lil Duval says that's messed up.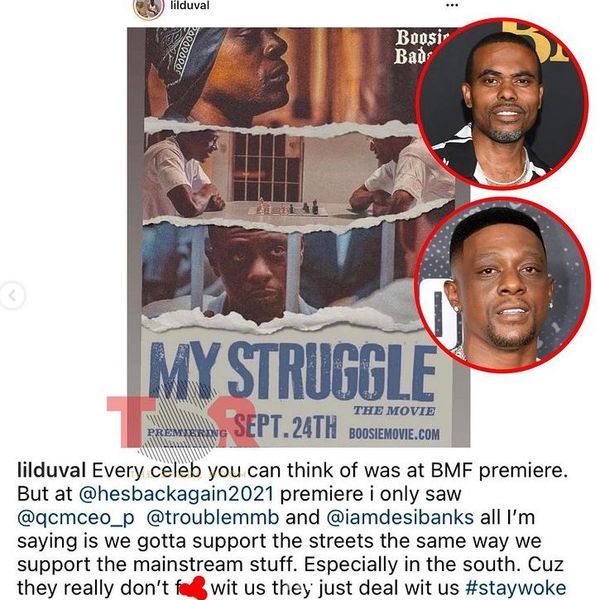 "Every celeb you can think of was at BMF premiere," he wrote. But at @hesbackagain2021 premiere I only saw @qcmceo_p @troublemmb and @iamdesibanks all I'm saying is we gotta support the streets the same way we support the mainstream stuff. Especially in the south. Cuz they really don't fuck wit us they just deal wit us. #staywoke."
Do you agree?
Discuss