Last week, Kanye West expressed his true feelings about reading.
"I actually haven't read any book," Ye said on the Alo Mind Full podcast. "Reading is like eating Brussels sprouts for me."
Fans of Brussel sprouts weren't the only ones offended by Ye's world.
LeVar Burton, of Reading Rainbow and other fames, reacted to Kanye's hateful words on Twitter.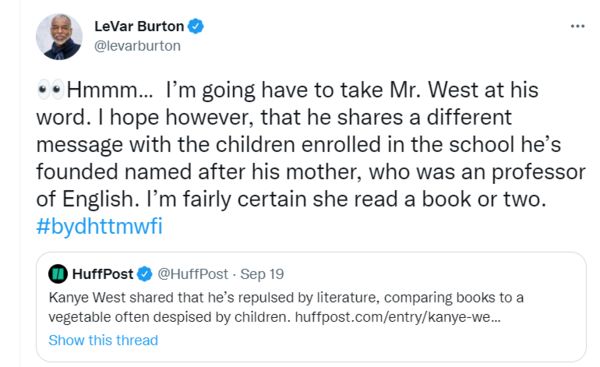 "Hmmm… I'm going have to take Mr. West at his word. I hope however, that he shares a different message with the children enrolled in the school he's founded named after his mother, who was an professor of English. I'm fairly certain she read a book or two," Levar typed.
Is Burton problem Ye has to deal with?
Discuss