Bronny James is expected to go pro after doing one year at USC.
In ESPN's latest 2024 mock draft, they have the son of LeBron going 17 to the Atlanta Hawks.
LeBron approves.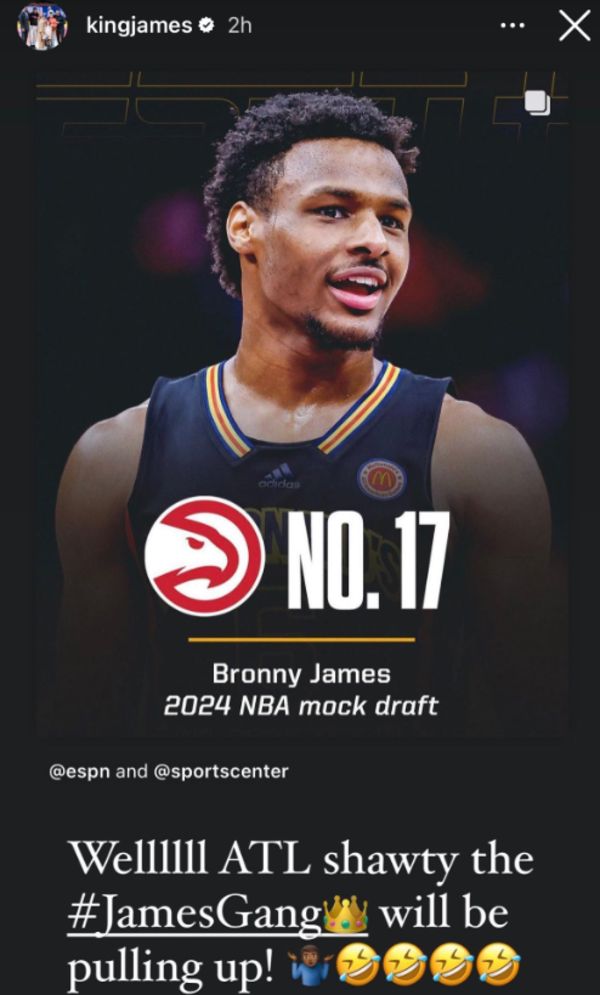 "Wellll ATL shawty the #JamesGang will be pulling up," he captioned a graphic of the predictions.
Earlier this year, ESPN had Bronny going as high as ten. And that was a big upgrade from last year, when he was considered a marginal NBA prospect.
Discuss