The video for Kendrick Lamar's The Heart Part 5 is a huge hit, garnering 11 million YouTube views in the day.
In the video, Kendrick face morphs into Will Smith, Kanye West, OJ Simpson, Jussie Smollett, Kobe Bryant, and Nipsey Hussle.
During the Hussle segment, he takes the late rapper's perspective.
While it isn't the most original concept, it is resonating with the late Nip's girl Lauren London.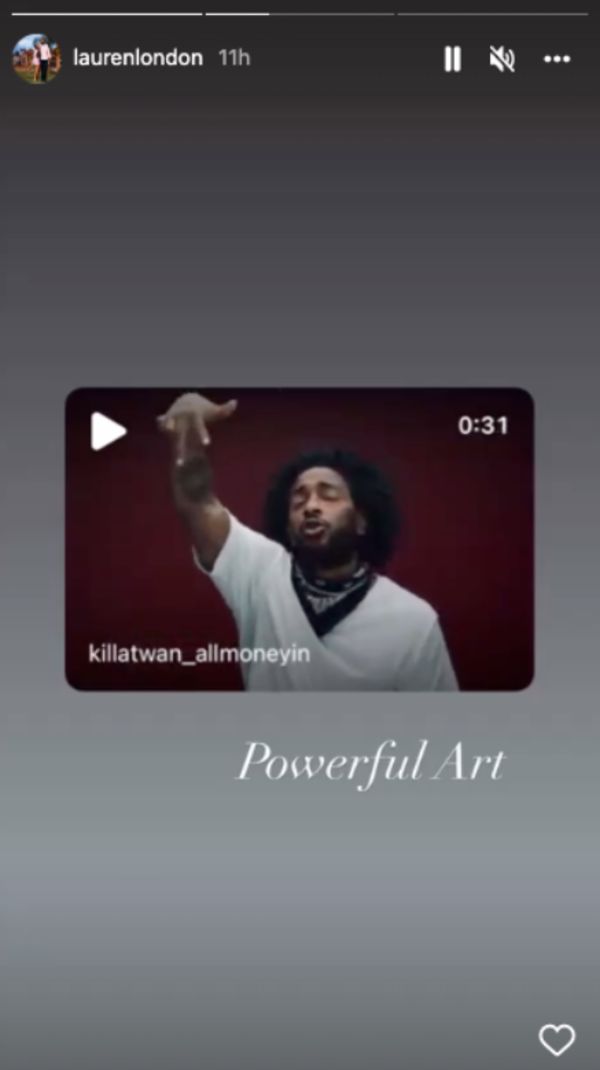 "Powerful Art," she captioned a screenshot of Kendrick as Nip.
Discuss