The tension between Michael Jordan and Scottie Pippen, which steemed from the under-market seven-year, $18 million deal Pip signed with the Bulls, was featured in the second hour of the Jordan documentary everyone's been watching.
Scottie's ex, reality star Larsa Pippen, wanted to make sure everyone knew that Pippen ended up making more over his career than Jordan, thanks to a late-career windfall in Houston.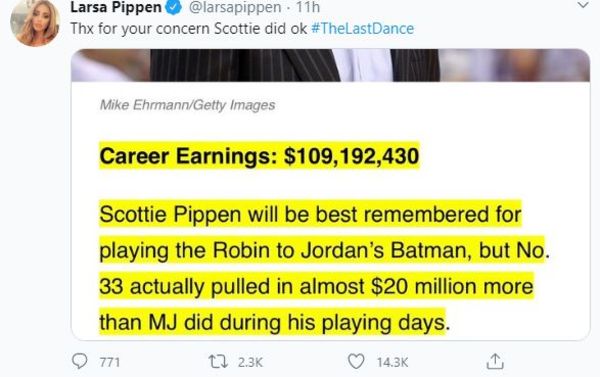 Once she did that, everyone decided to point out how she cheated on Scottie with Future.
April 20, 2020
Didn't you sleep with Future?

— Black Nature Boy (@Vikaveli) April 20, 2020
April 20, 2020
Ya think Future used some of Scottie's Rocket money to buy Gucci flip flops?
Discuss