Kyrie Irving is not happy with Nike, who pays him a lot of money to wear their shoes.
The perpetually disgruntled Nets star has seen leaked photos of the upcoming Kyrie 8s, and has gone and disowned them.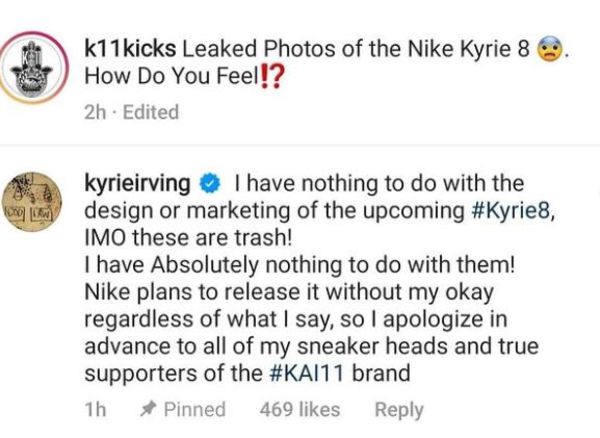 "I have nothing to do with the design or marketing of the upcoming Kyrie 8, IMO these are trash!," typed Irving. "I have absolutely nothing to do with them! Nike plans to release it without my okay regardless of what I say, so I apologize in advance to all of my sneaker heads and true supporters of the KAI11 brand."
Here are the photos that so upset Kyrie.
Is this trash.
Discuss