Last year Kim Kardashian lost her clothes in an attempt to "break the Internet."
The World Wide Web survived, but that hasn't stopped Kim's lil sis Kylie Jenner from a similar ploy.
In a pictorial for Interview Magazine, the newly legal temptress doesn't show nearly the amount of skin KK did. Instead, she tries to shock with S&M poses and wheelchair play. Check out the photos of Tyga's teenage girlfriend below.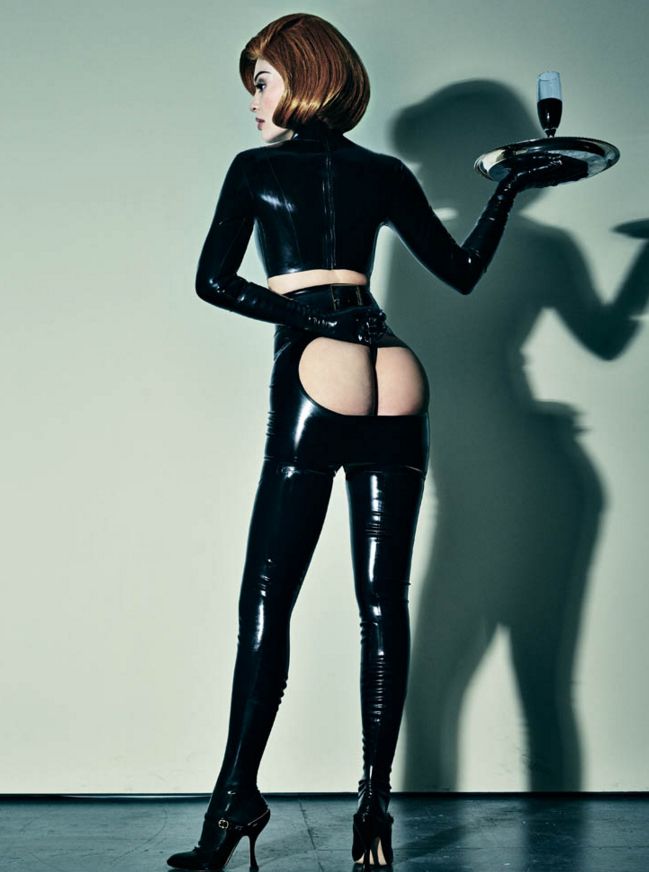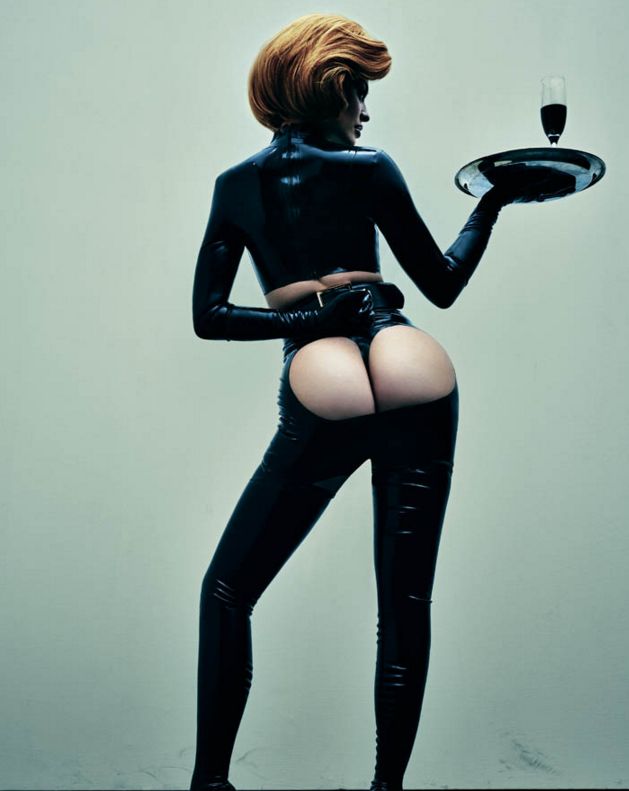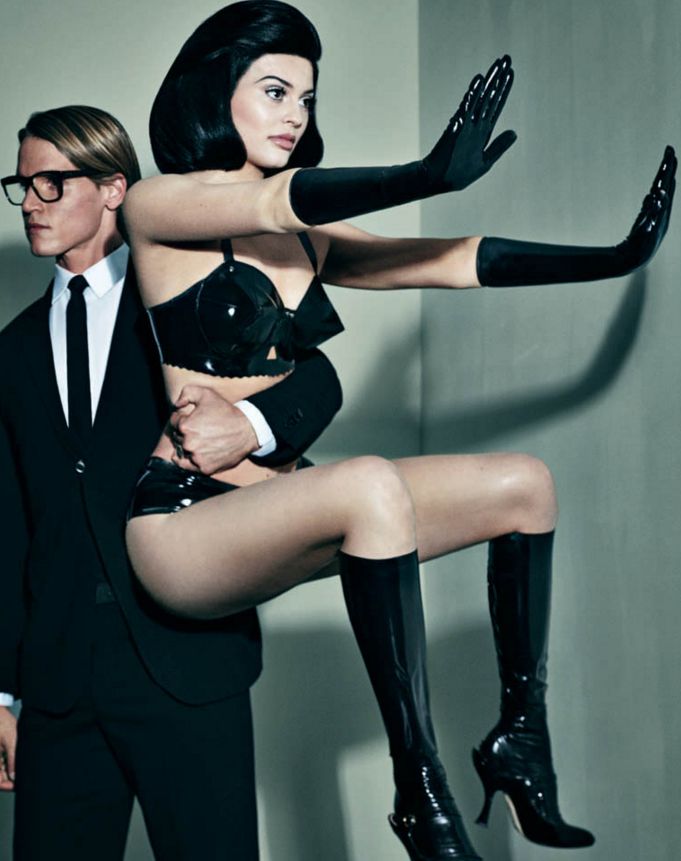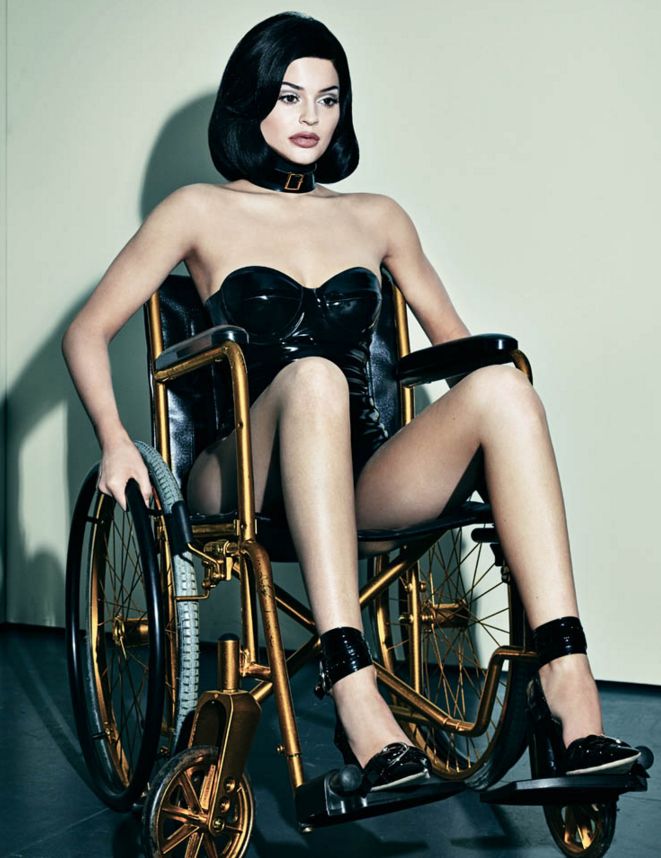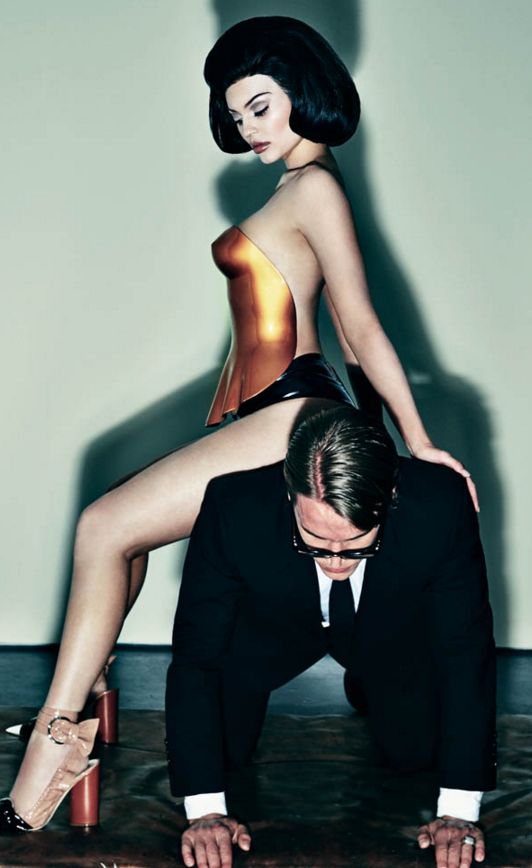 Discuss