Yesterday, Chris Brown re-shared the Bruce Jenner "science project" meme made famous by Snoop Dogg.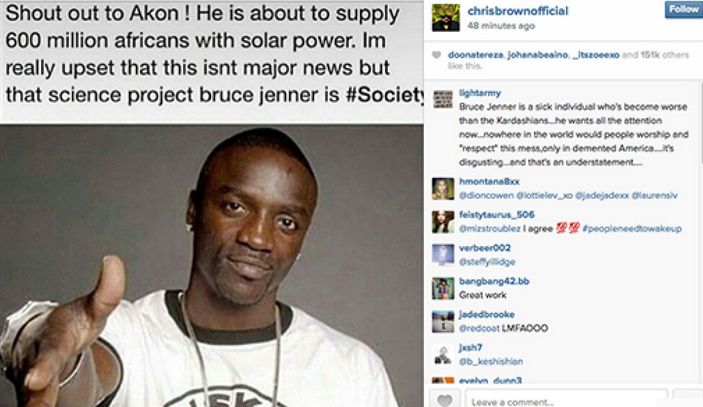 He quickly took it down. But not before Kylie Jenner, Brown's friend and Bruce/Caitlyn's daughter, shamed him for shading her dad turned mom.

Say what you will about the appropriateness of joking about Bruce Jenner's transition, but it is odd that Brown would post the meme considering he is close to the Jenner girls and had been hanging out with Kylie on the set of the video he's doing with her boyfriend Tyga earlier this week. (Is it also odd that Kylie's still calling Caitlyn dad?)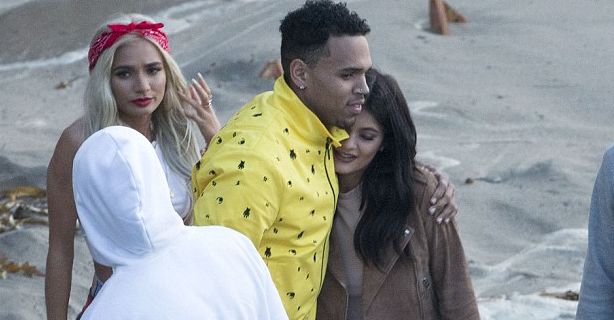 Then again, Brown isn't the most self-aware cat on the planet.
This Hollywood Life is reporting that Kylie wants a formal apology from Brown, and Tyga is likely to ask his good buddy to give her one.
Discuss