For quite some time, Tyga and Kylie Jenner were keeping their not-so legal relationship under wraps. But T-Raww put an end to that earlier this month with an Instagram declaration of his love for the youngest Kardashian sister.
Yesterday, Instagram was also where a little bling showdown between Kylie and Tyga's baby mama Blac Chyna went down.
First Chyna posted a photo of the Audemars Piguet watch that Tyga had given her in 2013. So Kylie struck back with a photo of her own gifted Audemars Piguet piece with the caption "currently."
Well, we guess giving your consecutive girlfriends the same gift is better than re-gifting it from one to the other. And if Tyga got a three watch deal the next Mrs. T-Raww already knows what she'll be getting about Christmas 2016.
In related news, it looks like Kylie Jenner will soon be releasing the track 'Forever Real.' It features Tyga and Iggy Azalea and should do real wonders for all of their credibility.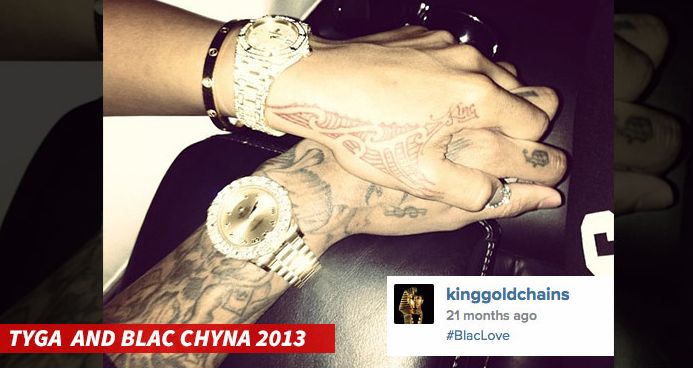 Discuss