Most normal folks believe celebrities can use Instagram to pick up any chick they want.
But that's not always the case.
Yesterday, New York Knicks star Kristaps Porzingis took his shot with Croatian model Ines Nikic by dropping a heart emoji on an IG post in which she shows off her shape in a bikini.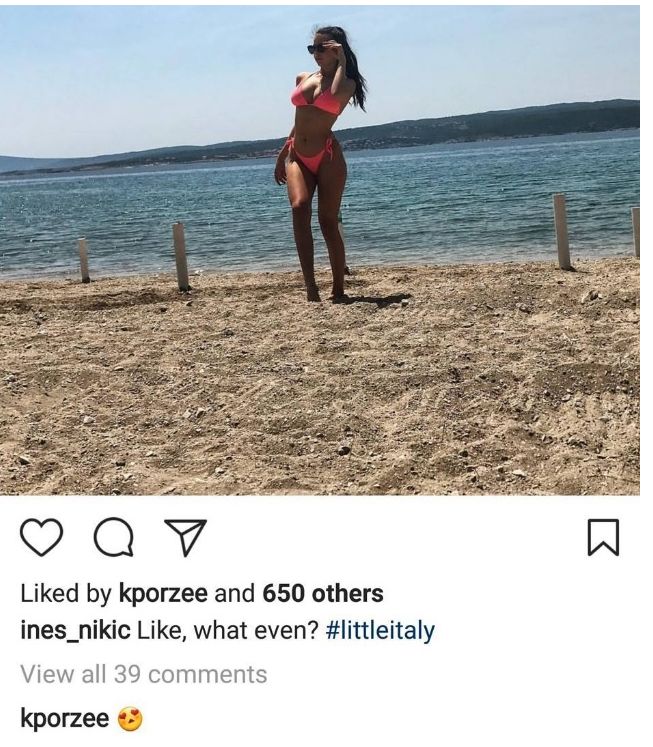 Nikic responded by rejecting the 7 foot 3-inch stretch-four with extreme prejudice.
Since you probably don't speak Croatian, that translates to "Are you sleeping peacefully, Kristaps Porzingis?" And the man Nikic is making out with is her boyfriend.
One good thing about being a Knick is it prepares you for these type of Ls.
Discuss