Kodak Black has been complaining about the conditions in his Federal pen.
But they are clearly letting him use social media, because we can't believe a friend or intern would have posted the message Kodak Black's Instagram page displayed before a wise delation.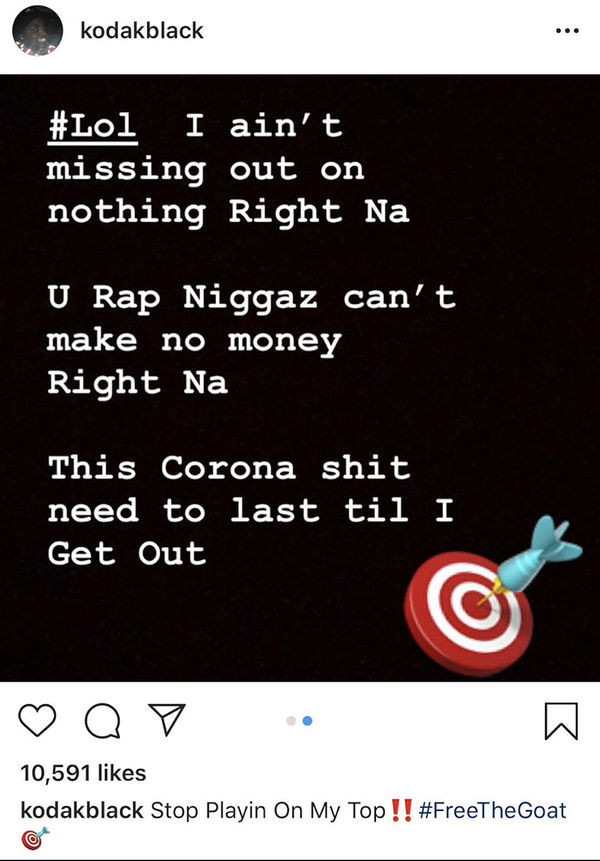 "#Lol I ain't missing out on nothing Right Na...U Rap Niggaz can't make no money Right Na...This Corona shit need to last til I Get Out," he wrote with a bullseye emoji and the caption "Stop Playin On My Top."
Kodak's been a social media rampage lately; Earlier this week he used Instagram to shade Megan Thee Stallion for taking ownership of the phrase "drive the boat."
As for the virus wish ... Kodak won't be getting out for almost two and a half more years. That's a lot of time to spend holed up in your house.
Discuss