Kodak Black went wild in a freestyle from behind bars, threatening to punch Yung Miami -- who's pregnant with 808's Mafia's Southside's daughter -- in the belly.
"I bought Yung Miami a ring, she wanted 808 baby," he raps, "When I see her I'ma hit that b*tch in her stomach/The way I keep my sh*t too real, they say I'm f*cking up my money."
Southside was understandably pissed at Kodak's lyrical attack.
"Hey, somebody tell Kodak suck a d*ck. How 'bout that? Get out of jail first, p*ssy," he said.
Kodak must have the Internet in his Federal pen because he saw Southside's response and quickly clapped back on IG Live.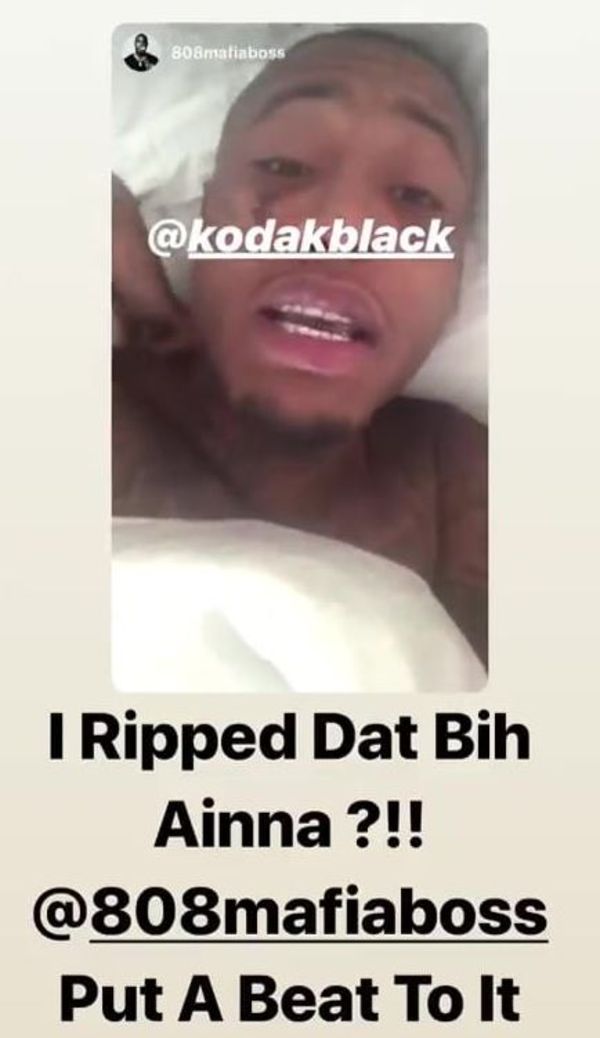 "I Ripped Dat Bih Ainna," typed Kodak. "@808mafiaboss Put A Beat To It."
Why's Kodak trolling harder than ever from the Fed while 6ix9ine is silent?
Discuss