Like a lot of folks, Kodak Black is learning about the letter Will and Jada Smith's daughter Willow wrote to 2Pac back when she was a kid.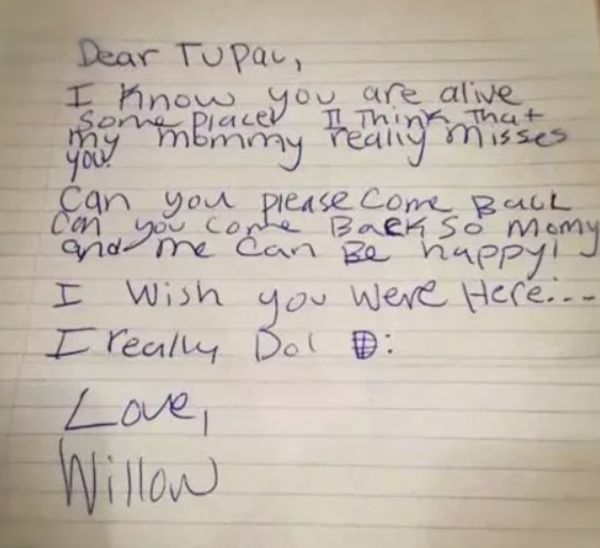 "Dear Tupac, I know you are alive someplace. I think that my mommy really misses you. Can you please come back can you come back so mommy and me can be happy. I wish you were here ... I really do, Love Willow," reads the letter.
Kodak was not feeling the letter at all.
Yak said he would have took his belt off and gave willow a whopping for writing a letter to Tupac 🤣🤣😭😭 pic.twitter.com/8o3AOMqHpp

— DJ Akademiks (@Akademiks) April 9, 2022
"You got my daughter writing 2Pac like he was somewhere alive. That's sh*t crazy. Like she gonna put that sh*t in a bottle and throw that in the ocean and it gonna get to 2Pac in Cuba or somewhere.

"I woulda whooped Willow f*ck ass," Kodak said. "I would have whooped her stupid ass. Snatched my belt off homie, and whooped her dumb ass. Bitch you in timeout. Punishment. I ain't f*cking with you. Matter of fact, I ain't your daddy."
Would that have been a justified response?
Discuss