NBA YoungBoy beat his federal case earlier this month.
But instead of retiring from the rap game, as he had threatened to do, he has signed a huge new deal.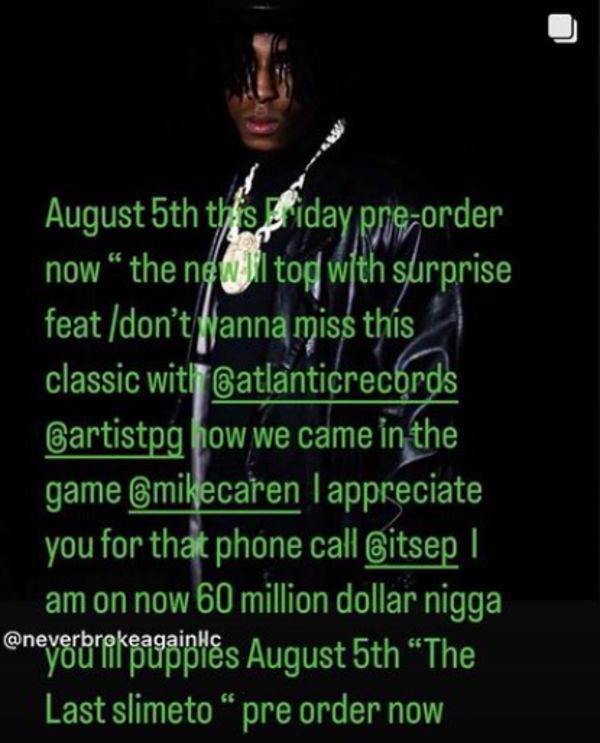 "August 5th this Friday pre-order now 'the new lil top with surprise feat /don't wanna miss this classic with @atlanticrecords @artistpg," YB posted. "how we came in the game @mikecaren I appreciate you for that phone call @itsep I am on now 60 million dollar n*gga you lil puppies August 5th 'The Last slimeto' pre-order now."
YoungBoy's internet opp, Kodak Black, has seen that large sum and he had comments.
"Lil YoungBoy, about to fulfill his deal. I'm fulfilling my deal too," Yak said on IG LIve. "I definitely can't let him be out his deal and moving on and getting to that real bag, and I just be sitting back and just still in my f*cking deal. No. I'm done too … I seen jit come out, some $60 million sh*t, so I need my 60."
Assuming YB really got $60 million, will Kodak be getting that too?
Discuss