Kodak Black is in jail, and faces up to eight years for probation violations.
That's as issue for Future since Black was scheduled to be on his Nobody Safe Tour, which starts next Thursday in Memphis.
Earlier this week, Black's lawyer Raven Ramona Liberty said that shouldn't be a problem.
"I have the utmost faith in God that he will be out on the fourth and will start the tour," Liberty said. "Fortunately he has the money to pay for attorneys. But this happens all the time to young men in his situation. I don't think sitting in jail is the correct punishment."
Future doesn't have that same faith in God, as Black is no longer on the tour's literature.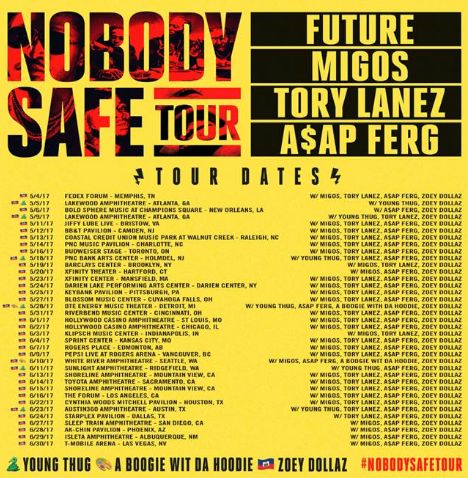 Black seems to have been replaced by A$AP Ferg, who is on more dates than he was when the tour was announced in February.
Discuss