Kodak Black has been shooting his shot at the actor Zendaya since being behind bars.
He also told Cardi B's sister Hennessy Carolina that he wants to marry her.
It's probably not surprising that neither of the women have responded to Kodak but that hasn't seemed to discourage him.
After hearing about a scientist from Japan who invented a TV that can be licked to taste flavors, the Florida rapper responded on Instagram.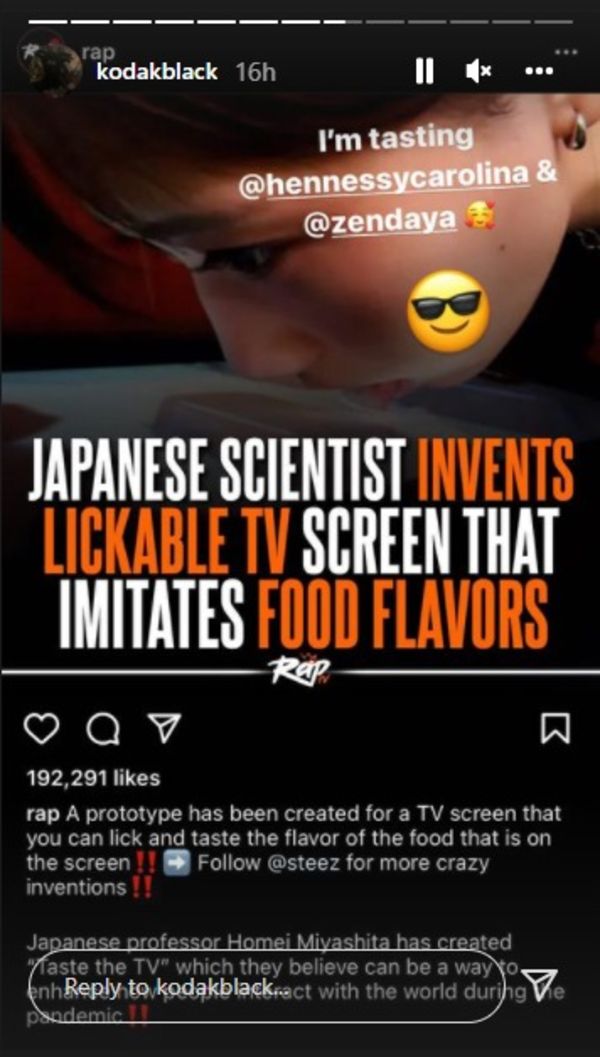 "I'm tasting @hennessycarolina and @zendaya," he wrote.
What do you think Yak -- who recently put an engagement ring on his baby mama Maranda Johnson -- gets out of posting such messages about Zendaya and Hennessy?
Discuss