Offset isn't the only young rapper who can't stop getting arrested.
Florida spitter Kodak Black was arrested for the second time in a month and third time in less than a year yesterday.
This time, it's for open warrants stemming from his arrest in October on charges of robbery, battery, false imprisonment of a child, and possession of marijuana.
Last month, Black got busted for marijuana possession, fleeing police at a high speed, disobeying a traffic device, and possession of a firearm by a felon.
Black is best known for his track 'SKRT,' which got the Drake co-sign.
The 18-year old has some talent, and is signed to Atlantic Records. But as the arrests stack up, it's become less likely he's going to be able to show it to the world anytime soon.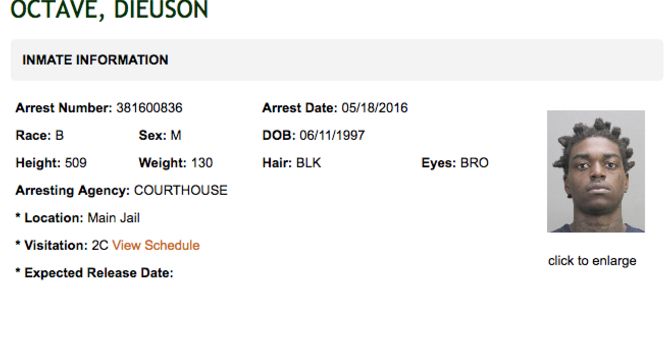 Discuss