Kobe Bryant wasn't just a deadly shot maker. He was also a savvy businessman.
And that acumen may end up making his family more than he ever did on the court.
Kobe invested $6 million in upstart sports drink BodyArmor in 2014 and got a ten percent share
There are now reports that Coca-Cola is looking to buy controlling interest BodyArmor at an $8 billion valaution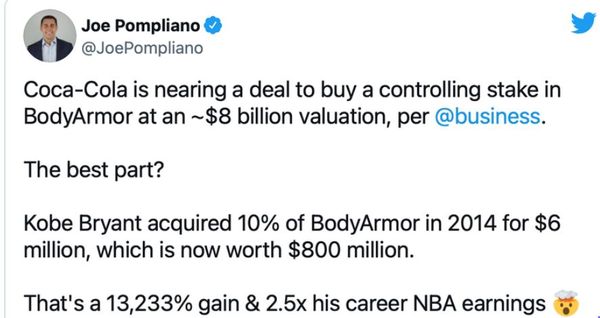 The would mean the late Mamba's family share in the company would be worth $800 million. Kobe earned $328 million in salary during his NBA career.
Discuss