Quando Rondo's shooter Lul Tim is out on bail for the crime of ending King Von in an Atlanta club parking lot.
He's not staying out of trouble.
The 23-year old was arrested yesterday after a high-speed chase in Savanah, Georgia.
Lul Tim arrested after high speed chase in Georgia pic.twitter.com/WP55zlxaE8

— DJ Akademiks (@Akademiks) September 23, 2021
Tim committed a whole bunch of traffic violations and then took off when the police pulled him over.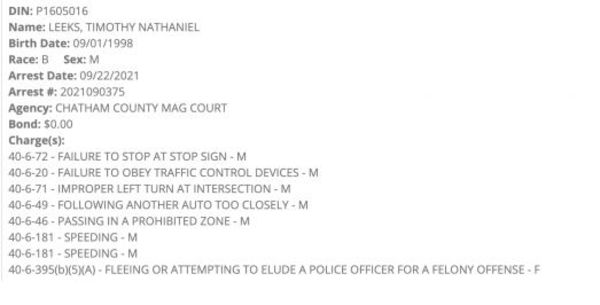 He's been charged with failure to stop at a stop sign, speeding, following another auto too closely, failure to obey traffic control devices and, fleeing or attempting to elude a police officer for a felony offense
It appears he's still locked up so he probably should have just pulled over.
Discuss