There's a train of thought that the KiKi in Drake's hit "In My Feelings" is Kim Kardashian. That's Kim's family nickname, and also the color of one of her KKW Beauty lipsticks.
Furthermore, in the bars to Travis Scott's "Sicko Mode", Drake, who's Kim's neighbor, makes an insinuation about spending some time with the girl down the road. "I crept down the block, made a right, cut the lights, paid the price," Drizzy raps.
DJ Akademiks and Nick Cannon discussed the theory on a recent Everyday Struggle.
"That ain't that far off of a concept!" Nick said after Ak said he thought Drake smashed. "There's something real personal Drake holds over that whole [Kardashian] family, and he's like y'all don't want me to let this out…"
Hmm, could that be the career-ending information J. Prince suggested Drake had over Kanye?
Talking to TMZ today, Kim's people denied Drake and Kim were ever intimate, before or after Kanye.
Kim also wrote "Never happened. End of story," on the Akademiks post: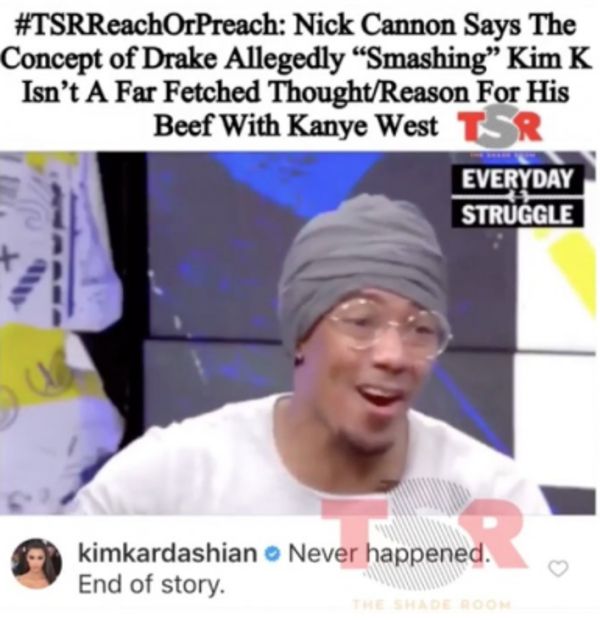 Drake has reacted to all of this by following KK on Instagram.
Discuss